Meet Amanda Liddle
Amanda Liddle is a Registered Massage Therapist and Certified Athletic Therapist with Dynamic Health & Performance — a leading Oakville-based health clinic that offers a wide range of comprehensive services to treat acute, chronic and athletic injuries.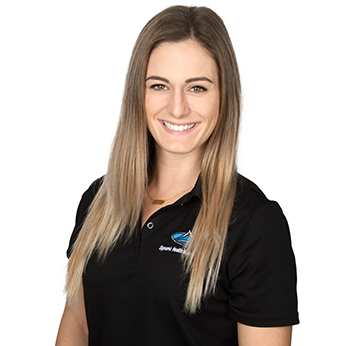 HB.Sc(Kin), R.Kin, CAT(C), RMT, D.Acu - Registered Massage Therapist, Certified Athletic Therapist
Amanda completed her Bachelor of Science degree majoring in Human Kinetics from the University of Guelph and continued to do her post graduate certificate in Athletic Therapy at York University. During that time, she treated athletes from a variety of sports, including hockey, rugby, soccer, cheerleading, volleyball and basketball. Amanda then went on to complete her Diploma in Massage Therapy and recently completed the Contemporary Medical Acupuncture program.
As a result of her extensive experience treating athletes, Amanda has a firm understanding of injury rehabilitation and prevention. She uses a variety of techniques, including joint mobilization, soft tissue release, lymphatic drainage, and pain modulation to restore the body to its optimal function.
Amanda recently worked with the varsity teams at Ryerson University as well as with the U18 Women's National hockey team, and the Men's World Junior hockey team.
The body has this incredible power to heal itself but in order to do so you need to listen to your body. Nobody is balanced all on their own, if something feels misaligned or tight that's your body sending you a message. At Dynamic Health & Performance, we are here to help you heal and recover.
Email Amanda
Fill out the form below to contact Amanda directly.
Ready to Get Started?
Whether you're looking for more personal agility or to help your sports team perform better, we invite you to get in touch. No pressure. No obligation. Just a conversation about what we can do together.