Meet Amanda Tune
Amanda Tune is a Registered Massage Therapist with Dynamic Health & Performance — a leading Oakville-based health clinic that offers a wide range of comprehensive services to treat acute, chronic and athletic injuries.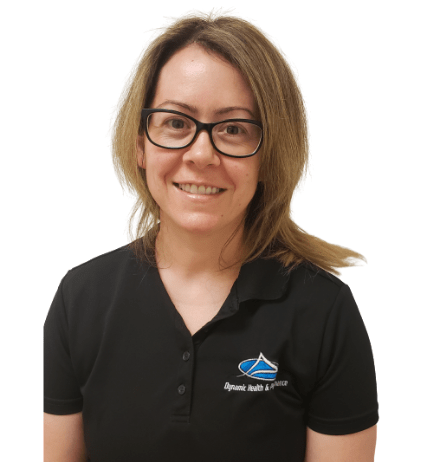 Registered Massage Therapist
Amanda Tune has been a registered massage therapist since 2007. In the past, she has also taught infant massage therapy for several years.

Her passion for fitness and bodybuilding has led her towards a practice specializing in deep tissue and therapeutic work. She often includes fascial and trigger point, in addition to incorporating stretching into her treatments. She is currently completing her personal training certification in the hopes of providing more proactive self care, also allowing the benefits of massage to last longer after each treatment,

In addition, she is a mother of 2 girls. Her passions include fitness and bodybuilding, as well as hiking.
Ready to Get Started?
Whether you're looking for more personal agility or to help your sports team perform better, we invite you to get in touch. No pressure. No obligation. Just a conversation about what we can do together.