Meet Cameron McArthur
Cameron is a Chiropodist with Dynamic Health & Performance — a leading Oakville-based health clinic that offers a wide range of comprehensive services to treat acute, chronic and athletic injuries.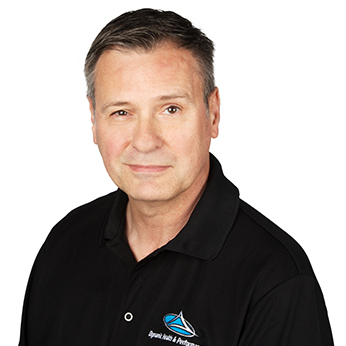 Chiropodist
Cameron offers a complete range of foot care treatment options including orthotics and biomechanics.
Practicing his profession since 1987, Cameron has extensive experience in the assessment of the foot and the treatment and prevention of diseases, disorders or dysfunctions of the foot by therapeutic, orthotic or palliative means.
After several years of general practice, Cameron joined the teaching staff at Toronto General Hospital as a clinical instructor, and taught courses in sports medicine and orthotic design and manufacturing. This was followed by 13 years at a rehabilitation hospital where he specialized in high risk patient management, diabetic care and tissue trauma management.
Your feet carry you through life, and problems in the feet can often manifest themselves in pain or discomfort elsewhere in the body. As a chiropodist, it's my job to help you maintain the health and function of your feet and ankles, and in turn, your overall quality of life, too.
Email Cameron
Fill out the form below to contact Cameron directly.
Ready to Get Started?
Whether you're looking for more personal agility or to help your sports team perform better, we invite you to get in touch. No pressure. No obligation. Just a conversation about what we can do together.