Meet Justis Beley
Justis Beley is a physiotherapist with Dynamic Health & Performance — a leading Oakville-based health clinic that offers a wide range of comprehensive services to treat acute, chronic and athletic injuries.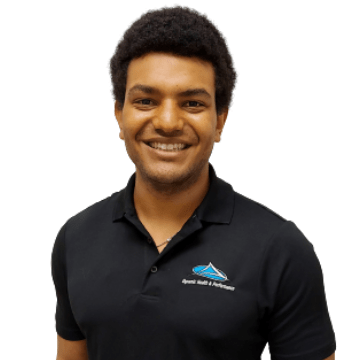 Justis Beley  
Resident Physiotherapist
Justis is the newest member of our DHP team! He completed his undergraduate degree in Kinesiology at McMaster University in 2018 and recently completed his Masters degree in physiotherapy also at McMaster University in 2020.

Coming from a highly athletic background, Justis competed in a variety of sports growing up (football, soccer, swimming, rowing and golf) and found his passion in physiotherapy by working with other athletes. He has previous experience working with swimmers, cross country runners, basketball and volleyball athletes at the university level, but is looking to expand even further. Justis also specializes in orthopedics and musculoskeletal conditions in which he uses his manual-based skills and exercise-focused treatment to help rehabilitate any injury.

Justis worked with sports camps during the summers leading up to his physiotherapy career, where he demonstrated coaching knowledge and the ability to run through exercises specific to each individual's sport.  

Justis is very eager to continue his education by completing courses in acupuncture and extensive manual therapy techniques as soon as possible.

In his spare time he remains very active by exercising daily, going on hikes with his dog and golfing as much as possible! He is very excited to be joining this team and working with all of you in the near future.
Email Justis
Fill out the form below to inquire with Justis.
Ready to Get Started?
Whether you're looking for more personal agility or to help your sports team perform better, we invite you to get in touch. No pressure. No obligation. Just a conversation about what we can do together.