Meet Matthew Nicol
Matt Nicol is a physiotherapist with Dynamic Health & Performance — a leading Oakville-based health clinic that offers a wide range of comprehensive services to treat acute, chronic and athletic injuries.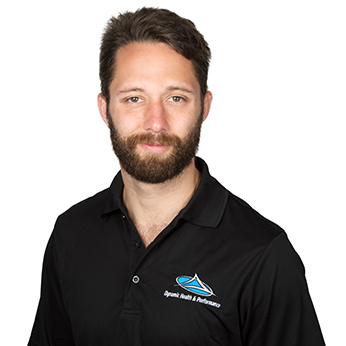 As a physiotherapist, I aim to help my patients feel and move better in athletics, and in day to day life, with carefully designed treatment plans tailored for their needs.
BASc., MScPT - Physiotherapist
An exciting new member to the DHP team, Matt is a competitive rugby player committed to treating athletes with sports injuries.
A compassionate healthcare professional, Matt has a strong interest in paediatrics and helping individuals with special needs.
He attended McMaster University, where he earned a Masters in Rehabilitation Science Physiotherapy and graduated Summa Cum Laude with an Honours Bachelors of Science Kinesiology.
A dedicated physiotherapist, Matt worked at the McMaster Sports camp, where he provided personalized consultation with athletes with special needs to ensure programming was appropriate and considerate.
He was the volunteer Head Coach of the 2017 Westdale Boys Rugby Team and dedicated his time to the McMaster Cardiac Rehabilitation Centre and Sports Medicine Centre simultaneously.
Matt is committed to his continuing education and has completed the Level 1 Mulligan Upper Quadrant Workshop, Soft Tissue Release Workshop and the Level 1 Diploma of Advanced Orthopaedic Manual and Manipulative Therapy.
A competitive athlete, Matt is a member of the Oakville Crusaders Rugby Club and a former member of the McMaster Track Team, Marauders Varsity Men's Rugby Team (OUA 2010 Champions) and Marauders Varsity Football Team (CIS 2011 Champions and OUA 2012 Champions).
Ready to Get Started?
Whether you're looking for more personal agility or to help your sports team perform better, we invite you to get in touch. No pressure. No obligation. Just a conversation about what we can do together.