Meet Dr. Roshen Bhunnoo
Dr. Roshen is a naturopath and certified sports nutritionist with Dynamic Health & Performance — a leading Oakville-based health clinic that offers a wide range of comprehensive services to treat acute, chronic and athletic injuries.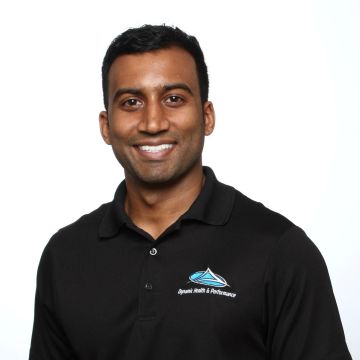 ND, CISSN - Naturopath and Certified Sports Nutritionist
Passionate about health and fitness, Dr. Roshen is a licensed naturopathic doctor who takes great pride in working with his patients to achieve optimal health and wellness, while addressing the root cause of their concerns.

A graduate of the Canadian College of Naturopathic Medicine after obtaining his Honours Bachelor of Science from McMaster University, Dr. Roshen specializes in sports medicine, pain management, weight loss, hormone imbalance, digestive concerns, mental health, and chronic health conditions.
My ultimate goal is to educate and empower patients with the tools necessary to reclaim their health and achieve their best performance possible.
Email Dr. Roshen
Fill out the form below to inquire with Roshen.
Ready to Get Started?
Whether you're looking for more personal agility or to help your sports team perform better, we invite you to get in touch. No pressure. No obligation. Just a conversation about what we can do together.