Active Release Technique (ART)

Active Release Technique® at Dynamic Health & Performance in Oakville is a state-of-the-art, movement based soft tissue technique used to treat problems related to the muscles, tendons, ligaments, fascia, and nerves.
What Is Active Release Technique?
ART® is a patented, state of the art, soft tissue technique that treats problems with muscles, tendons, ligaments, fascia and nerves.
These tissues can be damaged in three primary ways: acute conditions (pulls, tears, collisions, etc), accumulation of small tears (micro-trauma), or by not getting enough oxygen (hypoxia).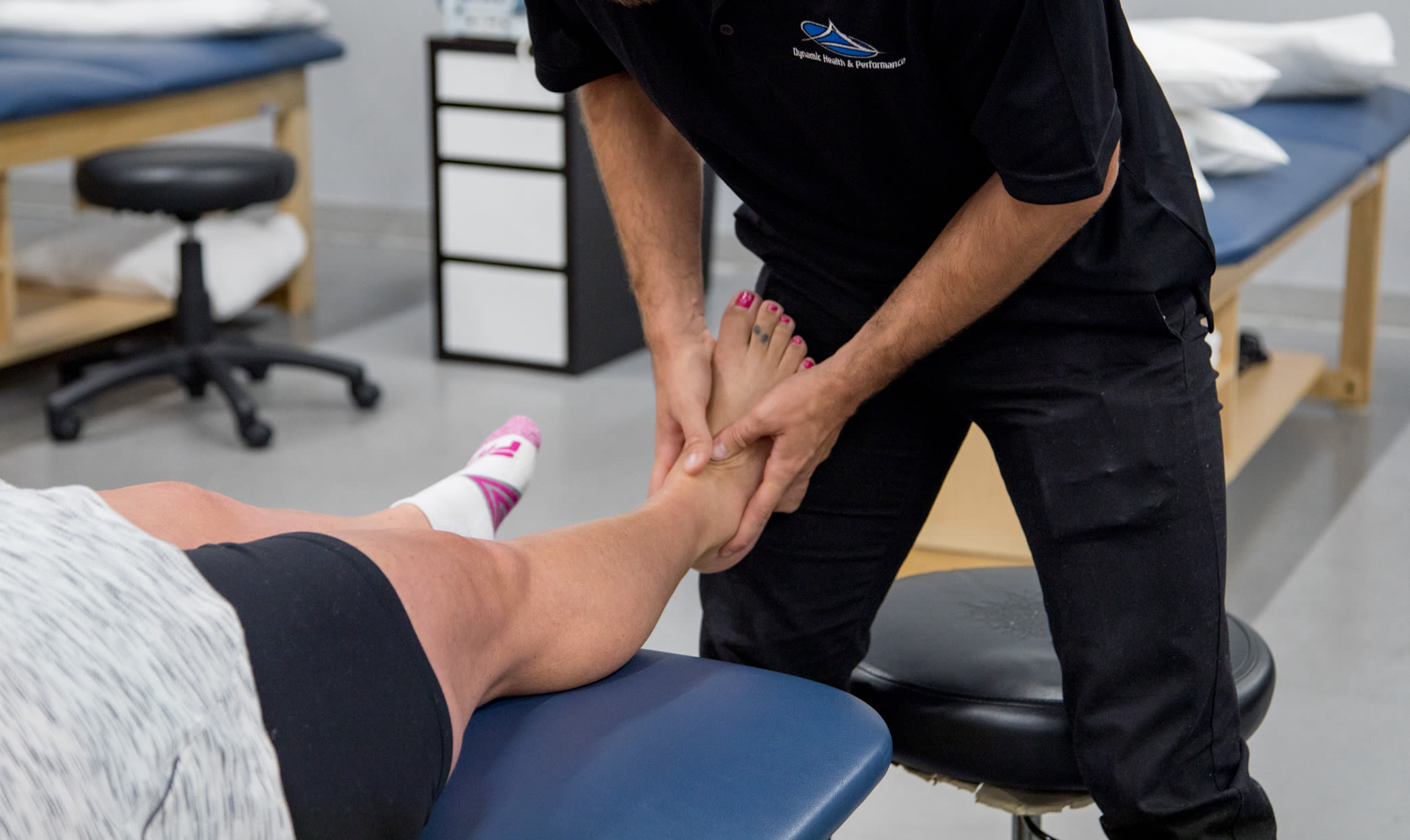 Our team of experienced practitioners is here to support and guide our patients. Whether a patient is in recovery or looking to enhance their performance on the field, court or ice - if they are willing to put in the work, we are here to help them achieve results.
Active Release Therapy® at Dynamic Health & Performance
Tissue injuries cause the body to produce scar tissue in an attempt to repair the damage. The cells that form scar tissue are not as mobile as normal tissue cells and prevent tissues from moving properly, which leads to pain, reduced range of motion and loss of strength.
ART treats abnormal tissues by combining precisely directed tension with very specific patient movements to break down scar tissue, restore range of motion and promote proper healing.
When you arrive at Dynamic Health & Performance for your initial consultation, you will be asked to complete our patient intake information and health history forms. Your initial visit will also include a physical exam.
Once you have been diagnosed, your doctor will discuss the treatment plan and prognosis with you, and will begin treatment. In some cases, further investigation is necessary to determine the source of the problem. If this is the case, you may be sent for X-rays or to one of our referral partner physicians who will order the appropriate diagnostic tests.
ART helps with:
Tennis elbow
Carpal tunnel syndrome
Acute & chronic shoulder injuries
Knee pain
Back pain
Neck pain
Headaches
Ankle and wrist pain
Pre/post natal care
Athlete care
Ready to Get Started?
Whether you're looking for more personal agility or to help your sports team perform better, we invite you to get in touch. No pressure. No obligation. Just a conversation about what we can do together.