Athletic Therapy

Athletic Therapy at Dynamic Health & Performance in Oakville features in-the-moment, on-site treatment for your team during practice and games – when they need it most.
What Is Athletic Therapy?
The scope of practice of a Certified Athletic Therapist includes the prevention, immediate care, and reconditioning of a variety of injuries.
Prevention includes musculoskeletal and postural evaluation, equipment selection, fitting and repair, warm-up, conditioning programs, prophylactic or supportive taping, and adapting to the activity environment and facilities.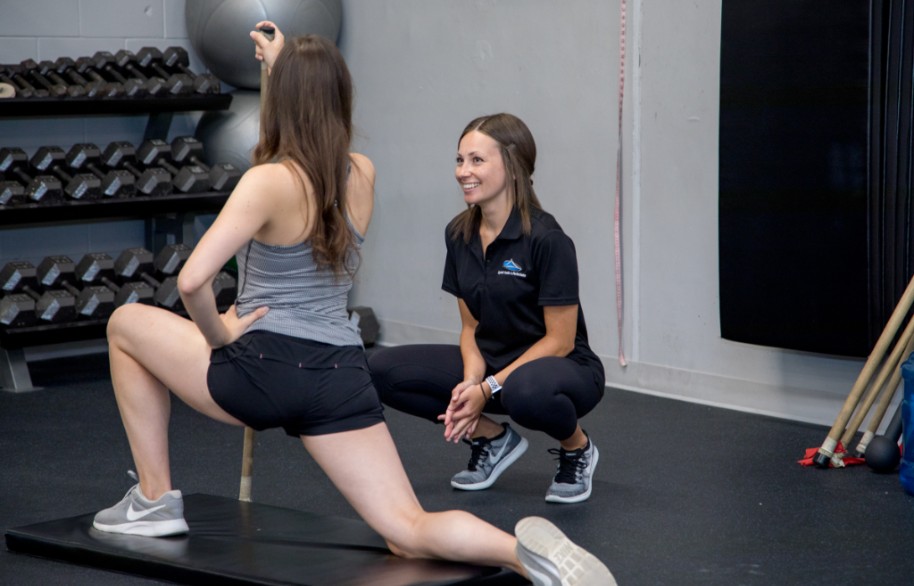 Our team of experienced practitioners is here to support and guide our patients. Whether a patient is in recovery or looking to enhance their performance on the field, court or ice - if they are willing to put in the work, we are here to help them achieve results.
Athletic Therapy at Dynamic Health & Performance
The Certified Athletic Therapists at Dynamic Health & Performance are experts at injury assessment and rehabilitation, and provide immediate, on-field emergency care for elite athletes and teams during practices and games.
While athletic therapists regularly work with elite athletes, they also treat a wide range of patients, from children to seniors, and those recovering from surgery.
A Certified Athletic Therapist assesses injuries and conditions, uses contemporary rehabilitative techniques, therapeutic modalities, soft tissue mobilization, physical reconditioning, and supportive strapping procedures to promote an environment conducive to optimal healing in preparing the individual for safe reintegration into an active lifestyle.
Athletic Therapy helps with:
ON-SITE/FIELD
Onsite medical coverage/emergency response for teams and sporting events
Bracing and taping
Injury assessment
Recognition and management of acute traumatic neurological dysfunction
Facilitation of a safe return to participation
CLINIC
Acute and chronic injury assessment and rehabilitation
Bracing and taping
Exercise prescription
Soft tissue and joint mobilization
Ready to Get Started?
Whether you're looking for more personal agility or to help your sports team perform better, we invite you to get in touch. No pressure. No obligation. Just a conversation about what we can do together.