Chiropractic Service

At Dynamic Health & Performance in Oakville, our chiropractors provide chiropractic care to optimize the performance of the neuromuscular and skeletal systems.
What Is Chiropractic Treatment?
A Chiropractor is trained to diagnose and treat the neuromuscular and skeletal systems (nerves, muscles and joints). Our goal is to help these body systems function optimally together.
To help patients improve their health, fitness & performance, treatment programs aim to treat both the symptoms and causes of pain.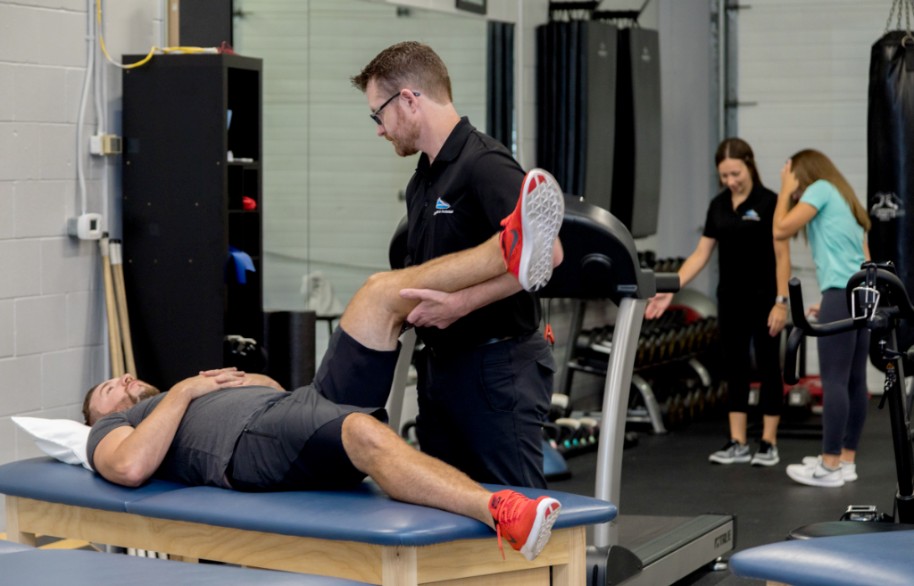 Our team of experienced practitioners is here to support and guide our patients. Whether a patient is in recovery or looking to enhance their performance on the field, court or ice - if they are willing to put in the work, we are here to help them achieve results.
Chiropractic Care at Dynamic Health & Performance
Our patients often comment that they would never think a Chiropractor could treat so many different things. The difference is that, along with the conventional Chiropractic Adjustments, our Chiropractors employ a wide range of treatment methods to target specific muscle groups and joints (depending on the nature of the injury and the patient) in order to alleviate pain and promote healing.
Be it an acute injury, like a separated shoulder or a torn ligament, or chronic, like an over use injury or headaches, a Chiropractor can treat and rehabilitate you. Chiropractic Care is safe and effective treatment for the whole family at all stages of life.
When you arrive at Dynamic Health & Performance you will be asked to complete patient intake information forms. Your initial visit will also include a health history and physical exam.
After a diagnosis has been made, your doctor will discuss treatment plan and prognosis with you and begin treatment. Depending on the nature of the injury, occasionally further investigation is necessary. Should this be the case, you may be sent for X-rays or to one of our referral partner physicians, who will order the appropriate diagnostic tests.
Chiropractic helps with:
Tennis elbow
Carpal tunnel syndrome
Acute & chronic shoulder injuries
Knee pain
Back pain
Neck pain
Headaches
Ankle Pain (sprains, strains)
Pre/ Post Natal Care
Pediatric Care
Athlete Care
Meet Our Chiropractors
Ready to Get Started?
Whether you're looking for more personal agility or to help your sports team perform better, we invite you to get in touch. No pressure. No obligation. Just a conversation about what we can do together.