Meet Dr. Jeff Weekes
A founding partner of Dynamic Health & Performance, chiropractor Dr. Weekes is committed to providing patient-centric care to help athletes and families lead a healthy and active lifestyle.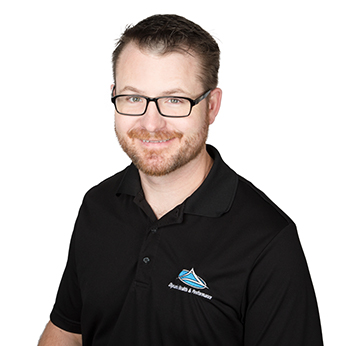 At Dynamic Health & Performance, we're dedicated to providing evidence-based, common sense therapy and treatment for each of our patients, with a focus on prevention first. We're here to help you achieve and maintain better mobility and performance, both in sport and daily life.
HBa. (Kin), DC, ART®, CSCS, D.Ac | Graston Technique® - Chiropractor
Dr. Weekes is the Team Doctor for Mississauga Swimming, Oakville Hornets Midget AA Hockey, Oakville Titans Sr. B Lacrosse, Oakville Thunder Volleyball and Sabaria School of Weightlifting. He ran the Subaru Triathlon series post-race therapy team from 2009-2013 and continues to provide post-race care, helping athletes recover faster from their events.
Dr. Weekes holds an Honours Bachelors Degree in Kinesiology from the University of Western Ontario, where he was a member of the Men's Rugby Team. He then went on to complete four years of study at Canadian Memorial Chiropractic College, graduating with Clinical Honours. During his training, Dr. Weekes earned certifications in Graston Technique®, Active Release Technique® and Medical Acupuncture from the McMaster Contemporary Medical Acupuncture program. He is certified by the National Strength & Conditioning Association as a Certified Strength and Conditioning Specialist (CSCS).
Dr. Weekes has travelled to Arizona and Udine province of Italy with local cycling teams. He also attended the 2016 Canadian National Championships with Team Ontario Weightlifting and returned in 2018 and 2019 to oversee the medical team.
Ready to Get Started?
Whether you're looking for more personal agility or to help your sports team perform better, we invite you to get in touch. No pressure. No obligation. Just a conversation about what we can do together.