Physiotherapy Services

The physiotherapists at Dynamic Health & Performance in Oakville use a combination of manual manipulation and exercise prescription to help athletes and patients of all kinds achieve better mobility and performance.  
What Is Physiotherapy?
Physiotherapists are primary health care professionals with a significant role in health promotion and treatment of injury. They combine their in-depth knowledge of the body and how it works with specialized hands-on clinical skills to evaluate and restore physical function and body performance.
Physiotherapy helps maintain health, performance and mobility, manage pain and prevent injury for people of all ages and activity levels.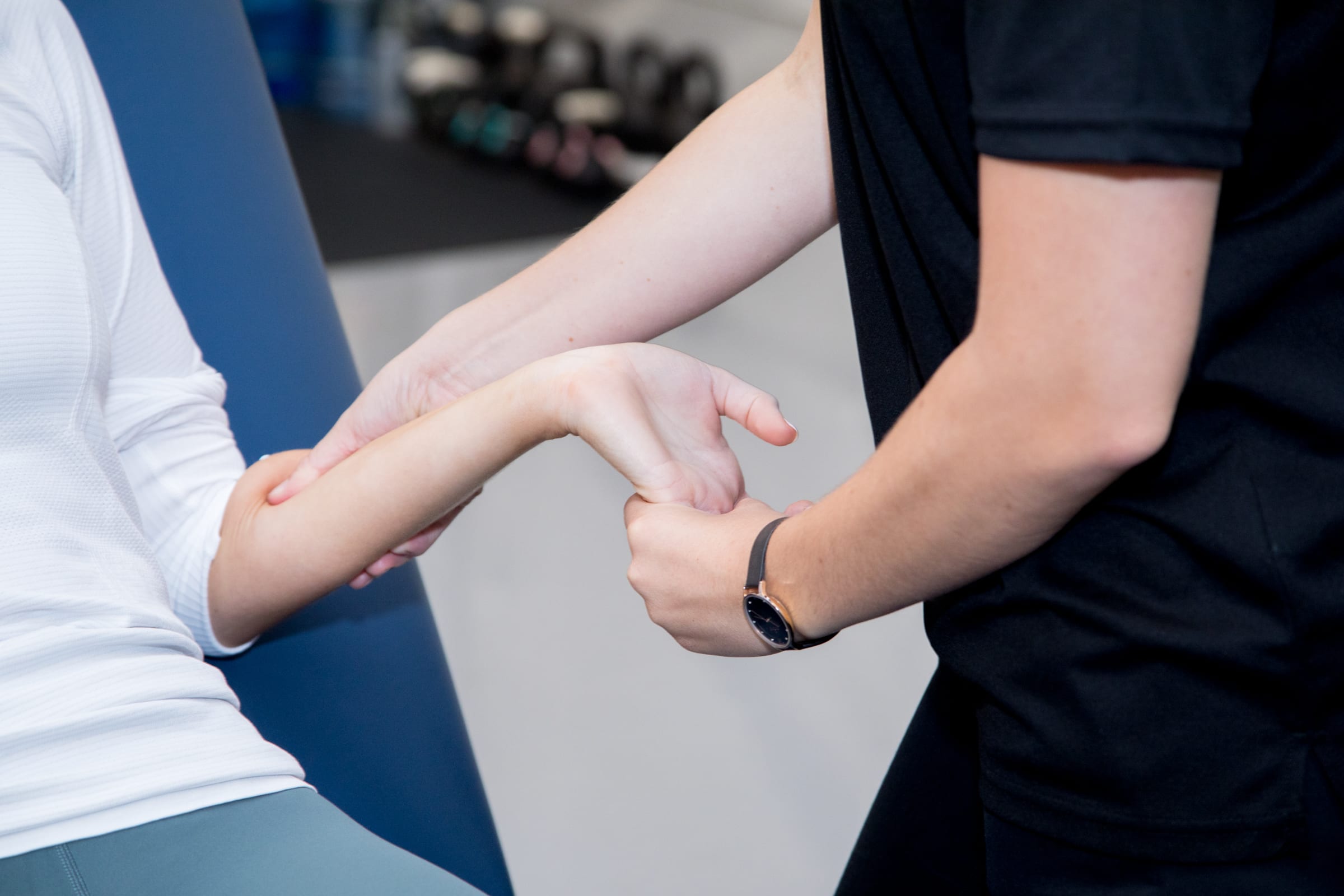 Physiotherapy at Dynamic Health & Performance
Regardless of your level of activity, our physiotherapists can help to identify the injury or disease (for example, osteoarthritis and osteoporosis) that may be affecting your performance or causing you pain. We will provide a diagnosis that gets at the root of your problem, and a treatment plan to aid in your return to the activities you enjoy.
Whatever type of injury you are suffering from, be it acute or chronic, the physiotherapists at Dynamic have the knowledge and expertise to treat and rehabilitate you. 
When you arrive at Dynamic Health & Performance, you will be asked to complete patient intake information forms. Your initial visit will include a health history and physical exam. Altogether, the information gleaned from this initial appointment will help your physiotherapist diagnose the problem, and treat it.
After a diagnosis has been made, your physiotherapist will discuss treatment plan and prognosis with you, and begin treatment. Depending on the nature of your injury, further investigation may necessary. Should this be the case, you may be sent for X-rays or to one of our referral partner physicians who will order the appropriate diagnostic tests.
Physiotherapy helps with:
Tennis elbow
Carpal tunnel syndrome
Acute & chronic shoulder injuries
Knee pain and injuries
Back pain and injuries
Neck pain and injuries
Headaches
Ankle or wrist pain (sprains, strains)
Pre/ Post Natal Care
Pediatric Care
Athlete Care
Meet Our Physiotherapists
Ready to Get Started?
Whether you're looking for more personal agility or to help your sports team perform better, we invite you to get in touch. No pressure. No obligation. Just a conversation about what we can do together.