Massage Therapy

At Dynamic Health & Performance in Oakville, our Registered Massage Therapist treats pain, stress and injury via massage therapy, the manual manipulation of the soft tissues and joints.
What Is Massage Therapy?
Registered Massage Therapy is the assessment and treatment of the soft tissues and joints of the body by hands-on manipulation to relieve the effects of stress and injury. Massage therapy has a therapeutic effect and improves health and well-being by acting on the muscular, nervous and circulatory systems, allowing muscles to perform optimally.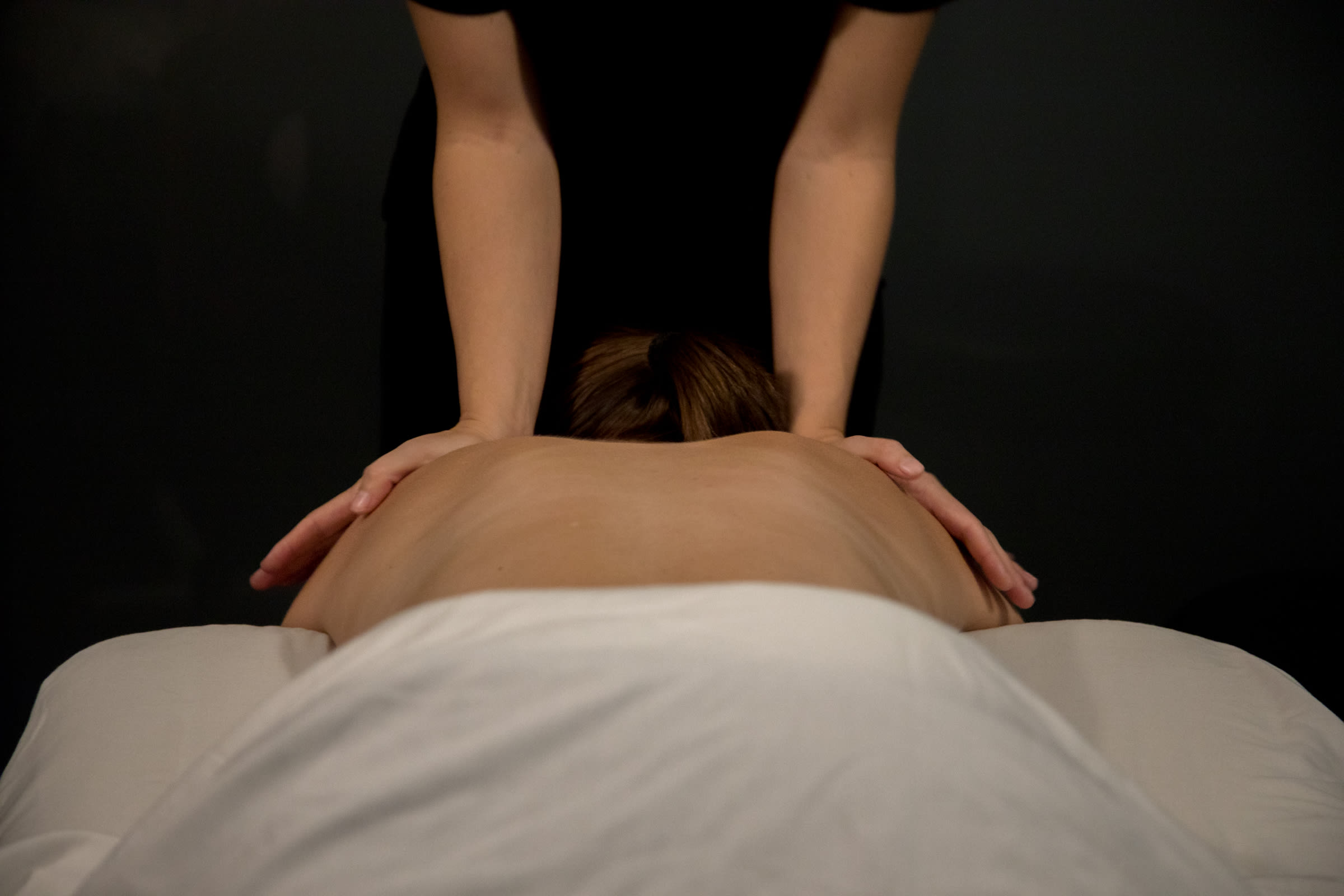 Massage Therapy at Dynamic Health & Performance
Depending on your condition, your registered massage therapist will use a variety of treatments to facilitate improved healing and wellness. By encouraging the body's own healing processes to act, massage therapy reduces injury healing time and is an excellent form of preventive health care.
When you arrive at Dynamic Health & Performance for your first appointment, you will start by completing patient intake information forms. This initial visit will also include a health history form, and physical exam.
After a diagnosis has been made, your therapist will discuss treatment plan and prognosis with you, and begin treatment.
Massage helps with:
Stress management
Knee pain
Back pain
Neck pain
Headaches
Ankle and wrist pain
Pre/post natal care
Flexibility
Athlete care
Meet Our Registered Massage Therapists
Ready to Get Started?
Whether you're looking for more personal agility or to help your sports team perform better, we invite you to get in touch. No pressure. No obligation. Just a conversation about what we can do together.