Sports Therapy

At Dynamic Health & Performance in Oakville, we offer sports therapy for athletes, seniors, children, and everyone in between.
What Is Sports Therapy?
Sport Therapy is the science of physical activity and sport for individuals of all ages and abilities. It promotes well being through physical activity and prevents illness due to inactivity.
Our healthcare professionals work collaboratively with Sports Medicine Physicians with evidence-based, proven treatments and therapies to help teams and athletes achieve optimal performance and better overall health.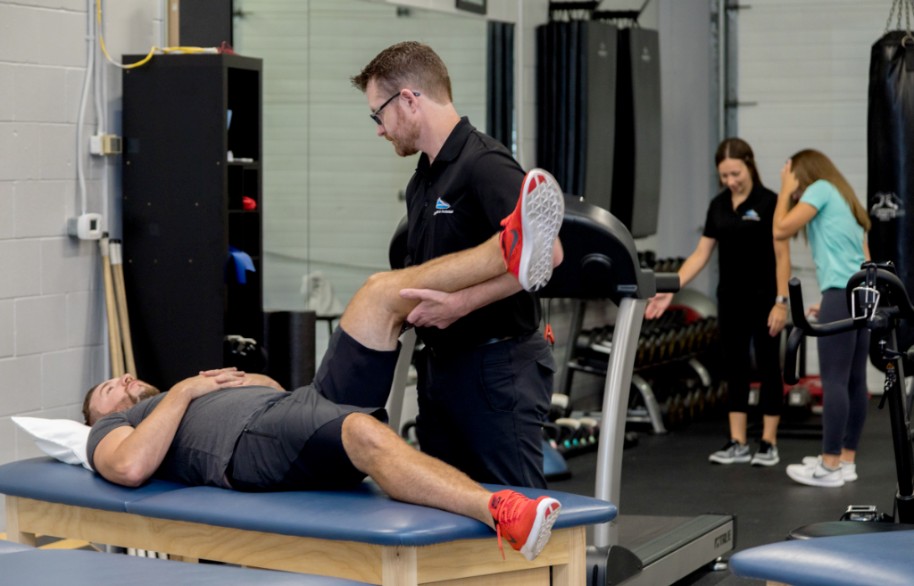 At Dynamic Health & Performance, we're dedicated to providing evidence-based, common sense therapy and treatment for each of our patients, with a focus on prevention first. We're here to help you achieve and maintain better mobility and performance, both in sport and daily life.
Sports Therapy at Dynamic Health & Performance
At DHP, our health care practitioners are trained and experienced in restoring function and mobility to injured patients. They are also knowledgeable about preventing illness and injury in people of all activity levels.
We work with sports medicine doctors to provide care for elite athletes, treat children and teens involved in sports, and adults who exercise or play sports for personal fitness and enjoyment, or with physically demanding jobs.
During your initial appointment at Dynamic Health & Performance, you will begin by filling out our patient intake information forms and health history form, and undergoing a physical exam.
Once a diagnosis has been made, and you have discussed your goals, your healthcare provider will discuss your treatment plan and prognosis with you, and begin treatment. If you have an injury that requires further investigation, you may be sent for X-rays, or to one of our referral partner physicians who will order the appropriate diagnostic tests.
Sports Medicine helps with:
Ankle sprains
Fractures
Knee and shoulder injuries
Tendonitis
Exercise-induced asthma
Heat illness
Concussions
Eating disorders
Cartilage injuries
Ready to Get Started?
Whether you're looking for more personal agility or to help your sports team perform better, we invite you to get in touch. No pressure. No obligation. Just a conversation about what we can do together.