Nutrition for Runners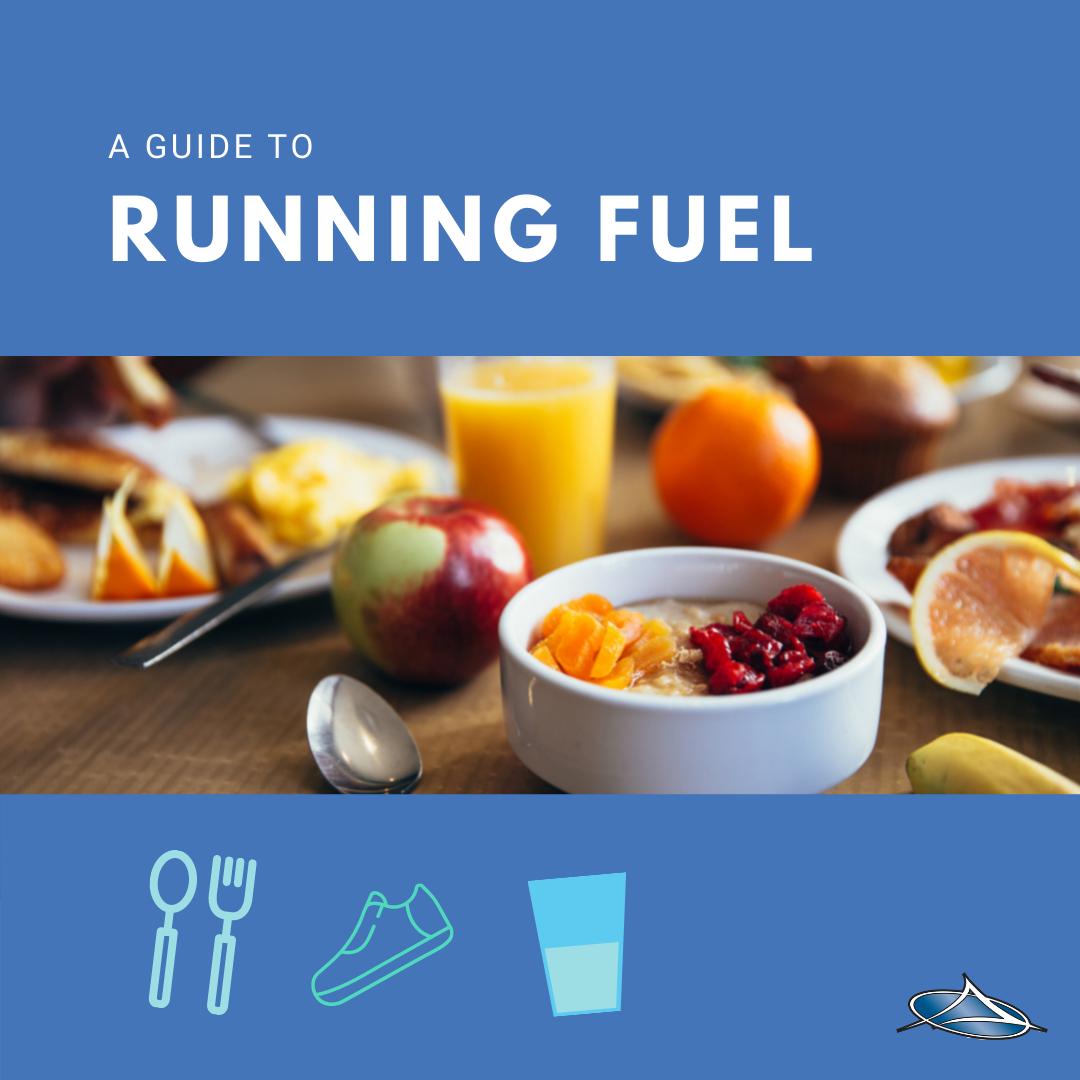 Ever started a run and regret eating right beforehand? Or the opposite, feel like you are running on an empty tank?
Doesn't matter if you run 5x per week or once every few weeks, whether you run fast or slow, or whether you do time trials or take walking breaks - if you run, you're a runner! 
If you haven't seen our recent post 'Tips for Starting Running!', click here to check it out.

Nutrition for runners is not only important for overall health, but it is a MUST if you want to maximize your performance and recovery. A proper nutrition plan should always be individualized based on personal preference and exercise parameters such as duration, frequency, and intensity. Paying attention to what you eat around your running window is important, but keep in mind that your overall food intake for the day always takes priority.
Pre-Run Nutrition 101:
- Consume a balanced meal 1-3 hours before and/or opt for a small carbohydrate snack 30-60 minutes before
- Focus on nutrient dense carbohydrates to meet fuel demand (ex: wholegrain breads and cereals, starchy vegetables, fruit, dairy) 
- Keep meal relatively low in fat and fiber to maximize absorption and to minimize digestive upset
---

---
Post-Run Nutrition 101:
- Consume a carbohydrate-rich snack along with protein shortly after finishing your run to replenish glycogen stores and kick off the recovery process
- Some examples can be Greek yogurt + a piece of fruit, a bagel with nut butter, or a protein smoothie
- Rehydrate and replenish fluid loss with water and/or an electrolyte beverage


---

If you are looking for more individualized advice regarding sport nutrition, as well as, seeking a practitioner to address other concerns such as pain management, weight loss, hormone imbalance, digestive concerns, mental health, and chronic health conditions - book an appointment with our naturopath, Dr. Roshen Bhunnoo!
Contact the clinic front desk at (905)339-2333 to book an appointment with Dr. Roshen!