Sunny days are feeling like they are around the corner as we are possibly/maybe/almost at the end of winter! Considering us in Southern Ontario have been borderline hibernating for 5 months now, our routines can begin to feel stale. Similarly, this combined with Daylight Savings time may leave us feeling fatigued and uninspired.
One positive of Daylight Savings is more evening light which can increase the opportunity for physical activity in the evening! It is great to have the option for going for an evening walk before it is dark outside.
In today's blog post, we are going to look at other ways to add in movement throughout your day, so that even if you do not have time for an exercise session, you are not sedentary all day!
Tip 1: Morning stretch 🧘
Pick 3 stretches to get your day started! Best part is you don't have to go far, you can do them from bed or on the floor. Some suggestions are:
Lower Body Rolls
Seated Thoracic Rotation
Cat Camel
Tip 2: Take the stairs 🪜
A timeless classic that will get your heart pumping.
Tip 3: Park further away 🚗
Catch some Vitamin D and some extra steps (also check out our recent post on Vitamin D).
Tip 4: Walking phone calls 📱
If you are due to catch up with friends or family, or only have to listen in on a meeting - do it while you are walking! You'll likely be more engaged in the conversation too.
Tip 5: 10 minute Youtube videos
Needing a quick break? Search up "10 minute yoga/pilates" or "10 minute (insert musician here) dance workout".
Another example is this Superbowl workout but you could apply it to any show - The Bachelorette, a movie, get creative with whatever you like!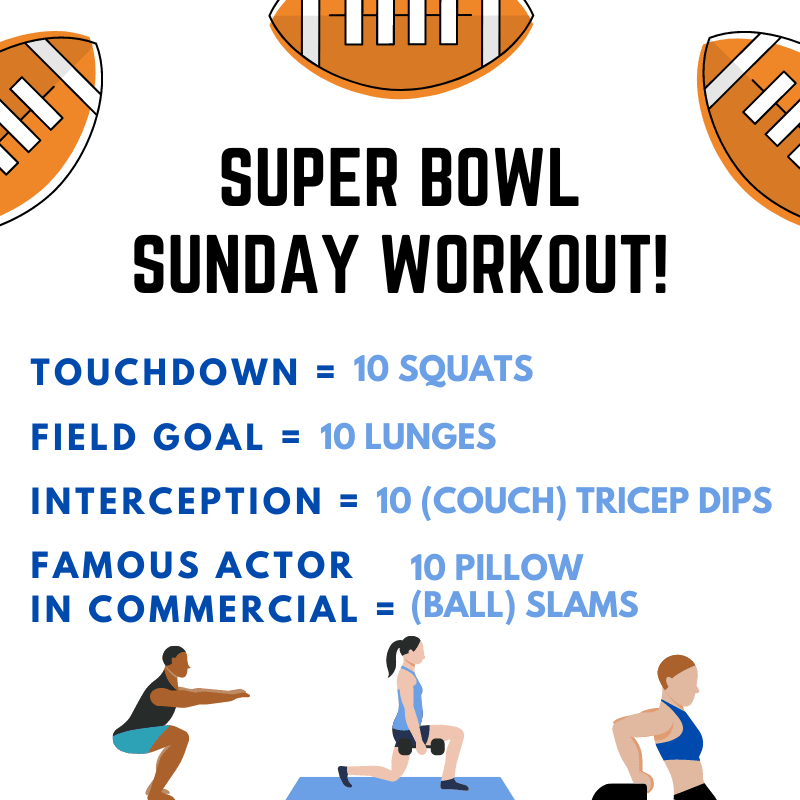 Did you know?
For people who regularly engage in structured physical activity, a study has actually shown that this can result in people decreasing their non-exercise physical activity, which can minimise the effects of training (Vetrovsky et al., 2021). These tips are for everyone to incorporate!
Tip 6: Shop local 🧺
How is this related? If you are fortunate enough to live near some local businesses, they are within walking distance! Alternatively, you can park in the area of where you would like to go, then explore the area by foot. Downtown Oakville offers lots of shops, great food, and beautiful walking trails along the lake.


Tip 7: Standing breaks ⌛
This tip is especially for office workers. Even if you don't have a standing desk, find a spot in your house that you can place your laptop in an elevated position, to change your position when you are feeling lethargic during the workday.
Tip 8: Lunch break walks ☀️
Tell yourself only 5 minutes (then go longer if you are enjoying it)! Play some music in your earphones or soak in the silence.
Tip 9: Play with your pets 🐾
Take them for a walk, play fetch in the backyard, jump around with them - your dog or cat would likely love the excitement. 
Tip 10: Find what you love 🤗
You don't have to fit the typical idea of what fitness looks like - it could be hiking, rock climbing, snow shoeing, mixed martial arts, group exercise classes, breakdancing. Do what empowers you!
Check out our Instagram to find more exercises, naturopath tips, and other helpful information!